We Provide Integrated Services that Create
Real. Fresh. Results.
"Real. Fresh. Results." is more than just a description of the work we do. It's the measuring stick we use to evaluate the services we provide to our clients to ensure they are relevant and provide value.
Creative & Copywriting Services
You have a great brand, services, products and people, but how do you showcase that to the world? Through the combination of the right words, designs and images.
Our creative services team showcases a roster of talented graphic artists, designers, copywriters, and concept developers equipped with the capability to create whatever our clients require. From straightforward layouts and copy to sophisticated, complex design and writing, we match the right skills to the right project to meet the objectives of the client as effectively as possible. The team is particularly adept at creating designs and copy that integrate effectively in multi-faceted ad campaigns.
Web Design & Development
Your website is the digital hub for all of your marketing efforts. It's how people first find you before they know who you are, how people learn more about what you have to offer, and often how your customers engage with (and purchase) your products or services. Is your website effective in achieving your business goals?
Our web development team is equipped to ensure that your website is easily accessible, provides the best user experience, drives action and accurately represents your brand. We employee strategic planning, award-winning design, business-leading front and back-end development, and comprehensive tracking for meaningful statistics and reporting. We specialize in custom websites built from the ground up and updates of existing sites, but can build cost effective smaller scale sites as well.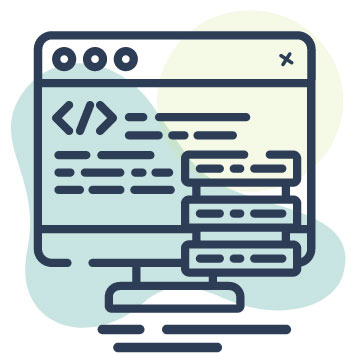 Marketing Strategy
It's cliched, but true. The right strategy is key to the success of any marketing effort. That's why we start there for every project we work on, large and small. By taking that time up front, the effectiveness of client campaigns drastically improve, overall costs are reduced and more value is realized.
Part of building the right strategy is determining the right channels to use. We take them all into consideration – your website, social media, email, content marketing, SEO, digital and traditional advertising, experiential marketing, customer touchpoints and communications, influencer marketing, signage, collateral, direct marketing, your sales team, etc. Based on the strategy, we determine which ones to use, how to use them and when, ensuring everything is integrated to maximize the impact.
Media Services
Our goal is to make the media purchasing process simple and transparent for you. We maximize client dollars spent on every aspect of the process from planning, to buying, to execution, to analysis and reporting.
A Unique Approach to Media Services
All media placements are booked at net rates. There are no mark-ups on media buys.
All media services delivered are billed separately from the actual media buy. This gives our clients a clear picture of the work that was provided.
We are media agnostic. Any advertising medium can work if it is used correctly at the right time with the right audience. In short, we use what works.
All media services are handled in-house from our Allentown office.
Digital Marketing & Analytics
For all of the advancements that have occurred in digital advertising over the years, determining how to select the best tactics can provide a challenge. There are plenty of advertising options, but which are most appropriate? There is also plenty of performance data, but which stats are relevant and what do you compare them to for context? And what other metrics should the stats be combined with to provide a true sense of their effectiveness individually or as part of an integrated campaign?
Our team has unique expertise in helping you effectively navigate those questions to ensure you are making the most informed choices possible for your advertising dollars. Our proprietary approach to assessing, reporting and analyzing complex data into useful information has proven to be a real asset to our clients.
Video & Photography
Images trigger human emotions. Emotions compel action.
In our experience, the closest (and most cost-effective) connector between new clients and their business goals is often a well-crafted story rich with compelling images in video or print formats.
Our skilled multimedia team produces high quality live and animated videos, professional head shots, and photos and videos to tell your story.
Print
From business cards to billboards, we design collateral that makes a connection. The power of print is far from dead in the digital age. Print has the ability to captivate the senses of the reader in unique ways and is proven to be perceived as a more trustworthy and credible medium than any other source. Our creative team produces award-winning print that complements your marketing strategy, targets your specific customer and drives conversions for your brand.