Upper Macungie Township Debuts New Magazine
Breinigsville, PA – October 2, 2019–In ongoing efforts to communicate effectively with township residents and businesses, Upper Macungie Township has refreshed its traditional newsletter into a new magazine format titled Upper Mac NEWS. 
The glossy 28-page publication contains all the standard need-to-know news about recreational opportunities and property owner facts, plus topical feature stories on issues affecting life in Upper Macungie Township.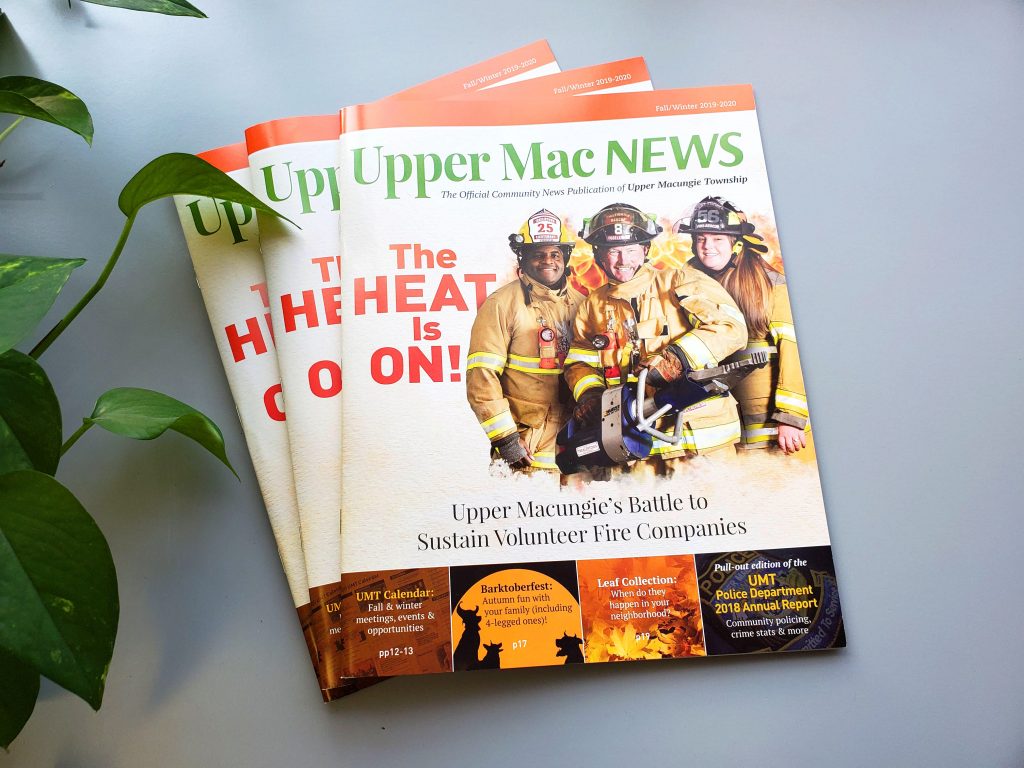 The cover story, headlined "The Heat Is On!", deals with the township's efforts to battle a national trend in Pennsylvania's decline of volunteer fire companies through innovations in volunteer recruitment and retention. Another feature titled "Grape Expectations" showcases Upper Macungie's status as the vineyard capital of eastern Pennsylvania and one winemaker's optimism for exceptional results of the 2019 growing season.
Working closely with Upper Macungie's departmental leadership, Keenan-Nagle Advertising, Inc. of Allentown supported the project with creative content, graphic design, production and distribution of the inaugural edition to an estimated 10,000 homes and businesses on the scheduled arrival date of October 1, 2019.